Your business is an extension of you. You've worked hard to get where you are—late nights, financial sacrifices, and long hours. You built your small NYC business from the ground up, and you want to protect your creation. But choosing a security alarm system isn't as simple as you'd like it to be.
The process of finding the best small business security in New York City is not a simple matter of just looking up someone's Internet business rating guide and going with the company at the top of the list. We love search engines as much as the next person, but people pay big bucks to get noticed online—even if they can't follow through on what they offer. To find a good security company, you've got to do a bit more digging.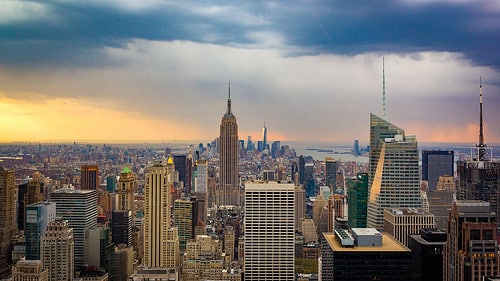 At Alarms R Us, we recommend that you take some time to look at what services the security company actually offers small businesses like yours. At a minimum, good services should include:
State-of-the-art equipment included in the package. You shouldn't have to guess what equipment you should be using to integrate your new alarm system. You are paying for expertise, and that should be provided as a whole package.
Alarm system equipment that's compatible with existing equipment. If you have an existing system that's only a few years old, you don't want to have to start all over.
Dedicated monitoring support center as part of the deal. You want to have a team behind the security system that's staffed by actual alarm company personnel, not a third party answering service.
System installation and training on how to use it. Don't consider any company that doesn't provide security system education and ongoing support when you have questions or something seems to be going haywire.
Proper warranties. When installed professionally, the alarm system should work properly. However, if something malfunctions after installation, you don't want to rack up a repair cost.
Alarms R Us has been installing and supporting quality alarm systems in New York City for years, protecting small business owners like you. Your business doesn't have to take a gamble every time you close the doors at night. With the right small business alarm system and monitoring, you can go home at night with ease and put up your feet knowing that your business is protected.
To get a free quote on a security alarm system for your business, contact Alarms R Us at (718) 996-6900.
photo credit: ESB and One WTC via photopin (license)